Download free "
Bird guide, water birds, game birds and birds of prey east of the Rockies,

" by

Chester A. Reed

EPUB, MOBI, PDF, TXT, Kindle
---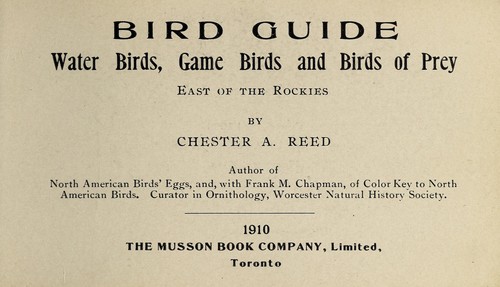 Free Find Ebook
The book was published in

1910
Language:
English
Book description:
Edition description:
Rev. ed.
of "Bird guide".
Publisher:
Loris Russell collection.Fleming Collection.RBSC copy 2: 240, 6 p. (6 p. at end advertisements)
.
Date:
1910.
Place:
Toronto
Edition description:
Loris Russell collection.Fleming Collection.RBSC copy 2: 240, [6] p. ([6] p. at end advertisements)
Number of pages:
240
Language:
English
---
This book describes the following items:
Birds > United States > Identification, Birds > Canada > Identification,