Download free "
The repairmen of Cyclops

" by

John Brunner

EPUB, MOBI, PDF, TXT, Kindle
---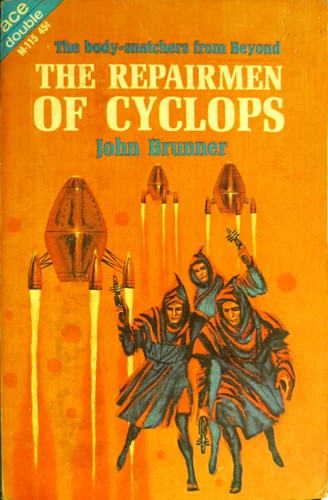 Free Find Ebook
The book was published in

1965
Language:
English
Book description:
Publisher:
Third of the Zarathustra Refugee planets series; follows: Castaway's world and Secret Agent of Terra.M-115.With this is bound (inverted) as issued: the author's Enigma from Tantalus. New York, 1965.Currey, L.W. Science fiction, p. 72
.
Date:
1965.
Place:
New York
Edition description:
Third of the Zarathustra Refugee planets series; follows: Castaway's world and Secret Agent of Terra.M-115.With this is bound (inverted) as issued: the author's Enigma from Tantalus. New York, 1965.Currey, L.W. Science fiction, p. 72
Number of pages:
150
Language:
English
---